---
NOTICE: Slides from these September 2015 SectorSurfer Meetings are available below.
---
Four New Videos For SectorSurfer Users Are Now Available!Here's Your Link: SectorSurfer Sep. 2015 Meetings
Hi Fellow SectorSurfer Users,
This month we have 4 videos for you on subjects covered at the Seattle SectorSurfers Momentum Investing Meetup Group that was held on Sep. 9th, 2015 and information from the SectorSurfer Users Group that was held in Silicon Valley on Sep. 16th, 2015 on a variety of subjects that will be of interest to you.
Whether you are a novice user, or an expert user, I am sure that access to the information in these videos will be of benefit to you. Please check them out by clicking on the above link.
NOTICE: As mentioned at our SectorSurfer meeting on Wednesday, it was my intent to provide all of these videos to you for FREE and have a "donation-jar" for your helpful contributions. When posting these videos today at Vimeo.com, I was informed that I must charge at least $0.99 for access to a video-on-demand (VOD) series. In this way, Vimeo ensures themselves that they will earn some fees, in addition to the $199 that I already pay them, on our efforts.
Therefore I am sorry that if you want access to these 4 videos, you will have to pay 99 cents to get all of this timely information. If you cannot afford this low price, please send me an email at "sectorsurferjoe@gmail.com" and I will try to help you out even if I have to pay for you.
I hope that you enjoy these videos and appreciate all of the hours that I put into to this effort to make these videos available to you.
Let's have some great surfing as we enter the critical time of the financial year,
SectorSurfer Joe
---
---

Presentation Slides From Our
Sep. 2015 Meetings Are Now
Available For Your FREE Access:
---
SectorSurfer Users Meeting -- September 16, 2015
Meet Chief SectorSurfer -- Scott Juds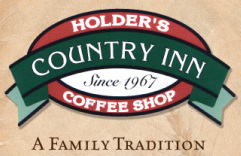 Our 17th SectorSurfer Users Group meeting will be held on:

September 16, 2014 at Holder's Country Inn,
998 S. De Anza Blvd., San Jose, CA
(Across from Home Depot).


Restaurant Tel: (408) 244 - 2798.

TIME: Dinner selections begin at 6:00 PM;
Joe Gruender will begin this event at 6:30 PM.

EVERYONE IS WELCOME TO ATTEND

---
---
NOTICE: FREE access to video presentations will be made available after the meeting -- check back here!
---
Want FREE Presentation Slides Used At The May 2015 SectorSurfer Users Meeting?
| | | |
| --- | --- | --- |
| SectorSurfer_Joe Gruender Jr. | | |
---
---
SPECIAL SPEAKER: Chief SectorSurfer, Scott Juds, will return to Silicon Valley to share with you some of the latest improvements to the powerful SectorSurfer software.

We will post additional details later this summer as they become available.

See you in September,
SectorSurfer Joe

---
While you are waiting for the September 2015 SectorSurfer meeting to be held, please use this time to "get up to speed" by reviewing many of the excellent videos from our previous SectorSurfer Users Group meetings by clicking on this link for access: [VIDEOS FROM SECTORSURFER USERS GROUP MEETINGS.]
---
---
Videos of this meeting and future meetings will only be available
to subscribers of InvestorsHELP.net. To subscribe for FREE, see below:
---
Procedures for Accessing SectorSurfer Videos:


1. If you are a current subscriber to InvestorsHELP.net AND have already used the website password, please click the below black button:


2. If you are a current subscriber to InvestorsHELP.net AND cannot remember the website password, OR


3. If you are NOT a current subscriber to InvestorsHELP.net AND want FREE membership to get FREE access to our videos, please complete the blue form to become a FREE subscriber. >>>

---
---
Here's a good service I use while waiting for monthly signals from SectorSurfer: