---
Want FREE Presentation Slides Used At The May 2015 SectorSurfer Users Meeting?
| | | |
| --- | --- | --- |
| SectorSurfer_Joe Gruender Jr. | | |
---
SectorSurfer Users Meeting -- May 20, 2015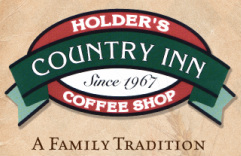 Our 16th SectorSurfer Users Group meeting will be held on

May 20, 2014 at Holder's Country Inn, 998 S. De Anza Blvd., San Jose, CA (Across from Home Depot).
Restaurant Tel: (408) 244 - 2798.

TIME: Dinner selections begin at 6:00 PM;
Joe Gruender will begin this event at 6:30 PM.

EVERYONE IS WELCOME TO ATTEND

---
---
SPECIAL TOPIC: "The Challenges in Choosing a SectorSurfer Composition. What Can an Investor Do?"
By: Peter James Lingane

It is usually possible to find a portfolio of twelve funds which performs well with a specific momentum algorithm. This approach is tedious since we do not yet know the relationship between composition and algorithm. More importantly, the evidence from tens of thousands of simulations is that an optimized 12-fund portfolio is likely to under perform in the out of sample period.

The alternative approach is to allow the simulator to choose from a larger suite of funds. Attractive results over the 24-year out of sample period were obtained when a double exponential moving average trend measuring algorithm was applied to a suite of thirty-two focused US equity funds.


NOTICE: PETER HAS REQUESTED THAT THIS PRESENTATION NOT BE RECORDED.
---
SPECIAL GUEST: Peter James Lingane. Peter is a recovering buy and hold investor who applies his analytical skills to tax and investment issues. He is licensed as a tax professional by the US Department of the Treasury and as a planning professional by the Certified Financial Planning Board of Standards. Peter's seminars are always well received.

---
March SectorSurfer Users Group Meeting

Now Available -- Click Link Below
Want Access?
March 2015 SectorSurfer
Users Group Meeting
[CLICK HERE]

Hi SectorSurfer Users.

Our 15th SectorSurfer Users Group Meeting on 23 March 2015 here in Silicon Valley, was a huge success. Scott Juds, Chief SectorSurfer, covered a multiple of topics that will benefit all SectorSurfer users regardless of their experience levels. You will find this meeting most interesting because Scott Juds, Chief SectorSurfer, shared his insights on more than 14 topics and subjects, some of which we have never heard about before.

Scott answers our questions regarding what happened in 2014 regarding a stock strategy that died in that year. He provides hints regarding better ways to select individual stocks here in 2015 for those of us who seek larger rewards. He also shares his thoughts how we can better select stocks by sector, and provides specifics regarding some of the best sector strategies.

There are

10 new videos now available

from our March 2015 meeting for your education, information and use. Because this meeting focused on Scott and what's happening at SectorSurfer, there are 8 video recordings of Scott Juds, Chief SectorSurfer, in which he provides extensive details, information, and charts on a multiple of subjects. There is approximately 2 hours of information for your use. You will also have access to the 40 slides used by Scott during his presentation when you access his videos.

There are also 2 video recordings by yours truly, SectorSurfer Joe, that provide helpful information on SectorSurfer and where to find more information regarding SectorSurfer at

InvestorsHELP.net

as a SectorSurfer user. I hope that you will find these 2 videos very interesting and that they will help you find monthly perspectives from Scott and numerous video recordings from our previous meetings. Slides used by me will also be available to you with my videos.

Please don't miss this opportunity to sharpen your skills using SectorSufer as you hear more of the details, insights and hints from our Chief SectorSurfer. Sign up now for immediate access to either rent or purchase these 10 videos. Your subscriptions will help

"Our Special Kids"

in the Philippines.

[SHOW ME THE VIDEOS]
---


Did You Miss Our Sept. Meeting?
9 Videos From our September 2014
SectorSurfer Users Group Meeting
remain available for your access, education and your enjoyment. Please click below now.

---
---
---
Videos of this meeting and future meetings will only be available
to subscribers of InvestorsHELP.net. To subscribe for FREE, see below:
---
Procedures for Accessing SectorSurfer Videos:


1. If you are a current subscriber to InvestorsHELP.net AND have already used the website password, please click the below black button:


2. If you are a current subscriber to InvestorsHELP.net AND cannot remember the website password, OR


3. If you are NOT a current subscriber to InvestorsHELP.net AND want FREE membership to get FREE access to our videos, please complete the blue form to become a FREE subscriber. >>>

---
---
Here's a good service I use while waiting for monthly signals from SectorSurfer:
---