---
Portfolio Design Contest Champion #1 -- Lowest Drawdown
---
---
In November 2013, a Portfolio Design Contest was held by the President & Chief Sector Surfer, Scott Juds, to identify the best strategies created by SectorSurfer users.

Results were announced in December 2013 by Scott and provided details for each for our immediate use.

The purpose of this page is to help you get started using the strategy selected as "Contest Champion #1 -- Lowest Drawdown."






---
---
Mosier's Vanguard Income Portfolio -- Lowest Drawdown Risk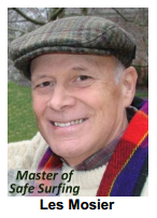 This risk-averse, conservative portfolio is comprised of Vanguard mutual funds with emphasis on preservation of capital and steady income. The portfolio had one losing year in 2000 (-.23%) and just five fractional or single-digit trading losses since 1988. For those who recall the chilling reality of losing a large portion of ''diversified'' retirement funds during the market meltdowns, this portfolio is designed to provide the ultimate in safety as a safe harbor during inevitable market storms.



---
---
| | |
| --- | --- |
| Would you like to learn a better way to select funds? Mosier's portfolio is based upon "Tactical Diversification." Not sure what this is? No problem, click the button on the right for answers. >> | |
---
Portfolio Construction

The Portfolio (Chart #1) holds four diversified Vanguard Income Strategies, (Charts #2, #3, #4 and %5) which are rebalanced quarterly to their assigned allocation weights, 25% for each of the four Strategies. An important requirement is that each of the four Strategies selects the one, and only one, best-of-breed fund in its class to represent the Strategy in the overall Portfolio.

Underlying Strategies

Each of the four underlying Strategies, (Charts #2, #3, #4 and #5), is configured with a set of up to 12 funds, each representing a different slice of Vanguards's income fund management style. SectorSurfer's algorithms determine which fund is designated best-of-breed based on its trend leadership. The yellow line on each chart plots the performance of the strategy, which owns only the designated best-of-breed fund at any given time. This is True Sector Rotation (or serial diversification) and is a powerful investment ally best appreciated through its performance.

Portfolio Performance

The Vanguard Funds Portfolio chart (Chart #1) plots the performance of each of the contributing strategies with the portfolio's net performance in yellow and the S&P500's performance in white.

The overall benefit of Tactical Diversification for this portfolio, relative to the AGG bond ETF, includes: (a) 6% higher annualized return, (b) 1.9 times better Sharpe ratio, and (c) a 10-year maximum drawdown of only 6%.


Now you know why this fund was selected as #1 Champion for this contest!
---
---