---
SectorSurfer Users Group Meetings
Mark Your Calendars -- Chief SectorSurfer, Scott Juds, Coming To Silicon Valley, CA on Wednesday, September 21, 2016!

---
---
SectorSurfer Users Group Meeting Location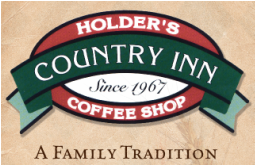 Our SectorSurfer Users Group meetings during 2016 will be held approximately every two to three months here in San Jose, CA. Because members of our users group enjoy breaking bread while exercising our minds, most meetings will be held at Holder's Country Inn, 998 S. De Anza Blvd, San Jose, CA (Across from Home Depot). Restaurant Tel: (408) 244 - 2798.

At these meetings, I will attempt to make videos of the meetings and the presentations given at these meetings if the presenter agrees to this being done. When videos are available, they will be published on the individual pages that are applicable to that meeting.

We begin taking dinner orders at 6:00 PM so that we have time for dinner and time for presentations and discussions. If possible, we encourage you to be here by 6:30 PM when we start the meeting.

See you at our next meeting. SectorSurfer Joe
---
---
SectorSurfer Users Group Meeting Videos
[And Slides]

---
---
---
Presentation Slides For 6 Nov 2013 Meeting
Slides: SectorSurfer Users Group Meeting

Slides: SectorSurfer Presentation by Al Zmyslowski on 6 Nov 2013.
---