---
---
Meet Our Video Mentors
Investors Help wants to thank all of our mentors who have given freely of their time, energy and knowledge to make this free educational resource available to all fellow investors. Each mentor has unique qualifications and experiences that have been gained during many years of dedicated education and hard work. Each mentor continues to apply his knowledge and wisdom in the financial markets to reap the rewards only available to dedicated investors. We encourage you to learn from these winners as you begin or continue your path to financial success. Good Luck!
---
Meet Joe Gruender Jr.

Joe began the study of technical analysis, investing and trading in 1983 when he moved to Silicon Valley and joined the "Computerized Technical Analysis Group". After retiring as an USAF career officer, Joe applied his studies in 1985 and began swing trading and investing for income generation. In 1999, he became a professional day trader and consultant to Traderbot, Inc. which was subsequently sold to a division of Reuters. Joe has given presentations to hundreds of traders and investors at the MoneyShow in Las Vegas, Trader's Expo in Los Angeles and San Bernardino, and at other venues.

Joe has been a member and active presenter at the Sunnyvale – Investor's Business Daily Meetup Group since 2006 and has attended more than 55 meetups. He enjoys sharing his knowledge and experiences regarding IBD, investing, trading, risk management and many other subjects with his fellow investors.

In December 2012, Joe became the founder of the SectorSurfer Users Group which uses the powerful investment software found at "SectorSurfer.com." His users group can be found by going to "www.googlegroups.com" and search for "SectorSurfer" and then hit "Join."

In March 2013, Joe created and published his first video at "Investors Help" which is a free resource for investors on "www.YouTube.com." Since that time, he has added more than 90 new videos which have now have more than 20,000 views.

In September 2013, Joe created this "InvestorsHELP.net" website so that subscribers and viewers can more easily find the videos that are most beneficial to them for their education and success.

Joe's formal education includes an MBA from the University of Utah, BS in Business from St. Louis University, Stanford University's Executive Management Program, The Boeing Company's Director's Program and the Air Force Institute of Technology – Education With Industry Program.

Joe continues to make improvements in all of his creations as time and energy permits.


---
---
Meet Scott Juds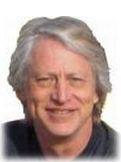 Scott is President and CEO of SumGrowth.com. He has over 30 years' experience in both hands-on and executive-level positions. Scott is the Founder and President of piTech Engineering, a Seattle electronics and software engineering consulting engineering firm. He was a Founder and Vice President of Engineering for IDX Incorporated, an El Dorado, Arkansas, company which develops and markets optically encoded security tokens, coin acceptors and RFID cashless payment systems. He was a Founder and Vice President of Business Development for MobilServ Technologies Corp., a San Diego, California, company which developed wireless mobile-commerce systems. He was also formerly the Vice President of Advanced Engineering at EATON Corporation, Opcon Division, Everett, Washington, which develops advanced industrial photoelectric sensors and controls.

Scott is the named inventor on over 40 U.S. and foreign patents and is a published author of Photoelectric Sensors and Controls: Selection & Application (Marcel Dekker, New York, 1988). He holds a BSEE from the University of Wisconsin - Madison and an MSEE from Stanford University and is a Registered Professional Engineer in the state of Washington.

Scott is an avid snow skier, water skier, and windsurfer... and as Chief SectorSurfer does "surf his sector of the lake." He also finds great joy in baking Grandma Juds' World Famous Blackberry Crisp for his friends using the delicious blackberries picked along the shoreline of Lake Washington where he resides.


---
---