Portfolio Design Contest -- Share Your Wisdom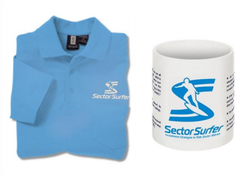 In November 2013, Scott Juds, President & Chief SectorSurfer, SumGrowth Strategies, LLC, decided to hold a "Portfolio Design Contest" so that we could share our creativity and wisdom with fellow SectorSurfers. A set of rules were distributed and the contest began in earnest in early November and had a final submission date of November 28, 2013. Gifts were selected for the final winners that were announced in December 2013.
---
---
---
---
Announcing The Portfolio Design Contest Results
On December 23, 2013 Scott Juds announced the winners of the Portfolio Design contest in the "Shoot The Curl -- Monthly Perspective" that was distributed to all subscribers to SectorSurfer. The below champions were selected for creating three spectacular Portfolios in the following categories:
1) Mosier's Vanguard Income Portfolio -- Lowest Drawdown: this is a risk-adverse, conservative portfolio comprised of Vanguard mutual funds with emphasis on preservation of capital and steady income. Les Mosier was designated "Master of Safe Surfing."
2) Glenn's Full Sail Express Portfolio -- Most Impressive Ride: this portfolio design goals were to maximize Sharpe ratio, keep drawdown under 20%, and maintain annual returns over 30%. Glenn Patterson was designated "SurfMaster and Commander."3) Saadio's Balanced ETFs Portfolio -- Highest [Score]x[Safety]: this portfolio utilizes four ETF Strategies, each optimized for Safety and Score. Shaun Saad was "Surfing Powder in the Poconos."Because each of the above strategies are worthy of a more detailed analysis, separate pages are available for your use.
---
Portfolio: Mosier's Vanguard Growth
Creator: Les Mosier

Portfolio: C.Y.A. Compliant ETFs
Creator: Joseph William

Portfolio: Paul's Sky High Stocks
Creator: Paul Coan

Portfolio: Rob's Aggressive Mix
Creator: Rob McCollough

Portfolio: Will's Hi-Return, Lo-Risk
Creator: Will Morrison

Portfolio: Gary's Mixed Assets
Creator: Gary Bakker

Portfolio: Mark Juds' IRA
Creator: Mark Juds


---